Aortic valve
Our preferred approach for aortic valve replacement and if needed also for the replacement of the initial, ascending segment of the aorta (in cases of dilatation or aneurysm) is the mini upper sternotomy (Fig. 1). The lower ¾ or half of the breastbone remain intact and stable after the operation, which translates in less postoperative pain, safer movements and very low risk of wound infections.
Fig. 1: Mini upper sternotomy
The prosthetic valves currently in use in our department are last generation mechanical valves (made out of highly rigid but very light carbon material), like the ATS and OnX bileaflet prostheses, and last generation biological prostheses (made out of bovine pericardial tissue), like the Abbot – SJM Trifecta and the Edwards Perimount Magna Ease prostheses. Recently we are also using the so called "rapid release" or "sutureless" aortic valves, like the Edwards Intuity and the Liva-Nova Perceval prostheses.
Fig. 2: Medtronic ATS mechanical valve prosthesis – Cryolife OnX mechanical valve prosthesis
(Mechanical valve prostheses in use at the Istituto Cardiocentro Ticino)
Fig. 3: Edwards Perimount Magna Ease – St. Jude Medical – Abbott Trifecta
(Biological valve prostheses in use at the Cardiocentro Ticino)
Fig. 4:Perceval rapid release (sutureless) biological aortic valve prosthesis (Livanova)
Fig. 5: Edwards Intuity Elite rapid deployment (sutureless) biological aortic valve prosthesis
In selected younger patients with aortic valve insufficiency, as well as in selected patients with bicuspid aortic valves, the aortic valve can be preserved and repaired. This is a delicate and complex surgical procedure, the benefit, however, is that we avoid the implantation of a mechanical or biological prosthesis and the side effects each one of those types of prosthesis bears. Some of the surgical techniques used in our department are depicted here: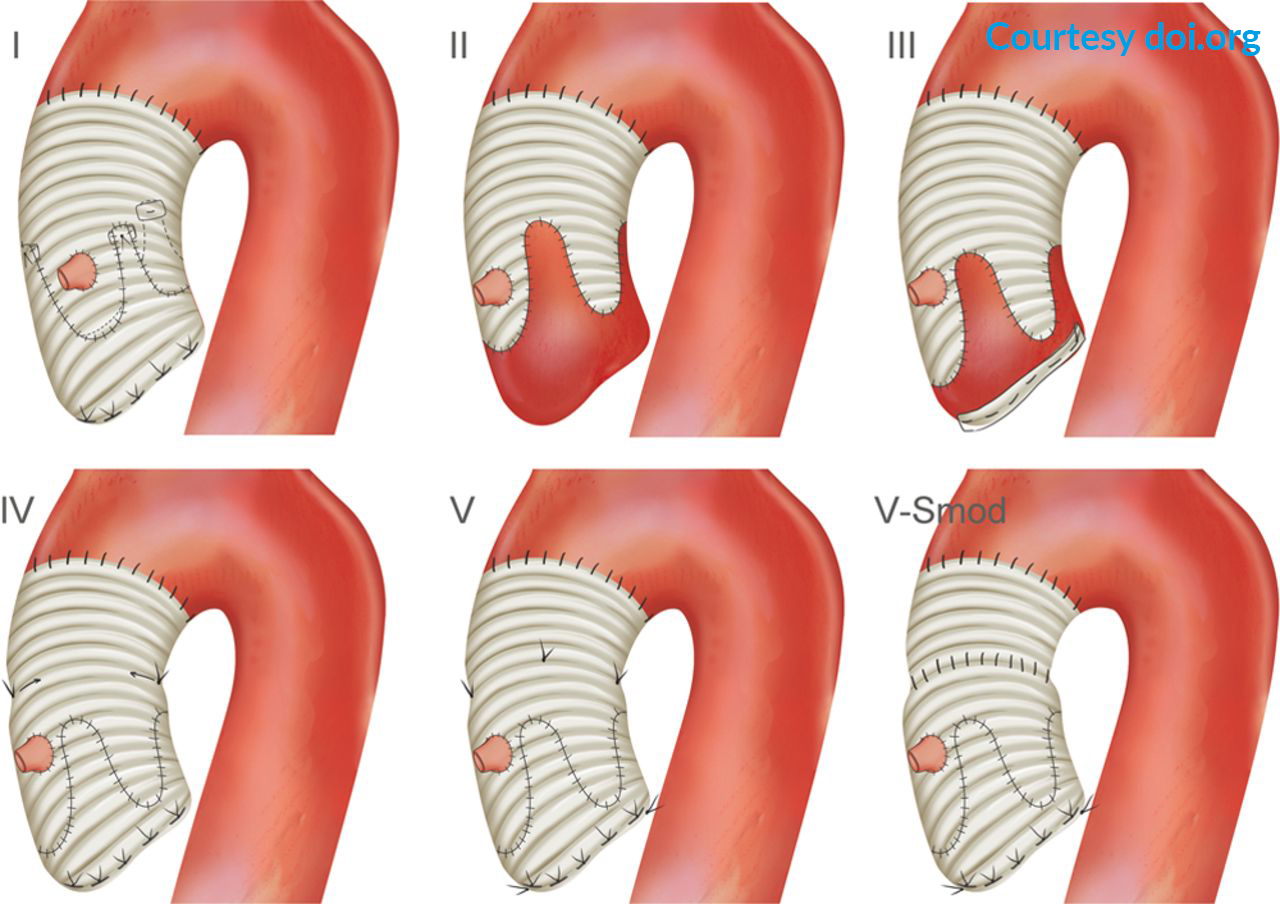 Fig. 6: Surgical techniques for preserving the native aortic valve (David [I, IV, V, V-Smod] and Yacoub [II, III]
In selected cases (mainly infections of the aortic root and the anatomical region of the junction between aortic and mitral valve below the level of the aortic valve) human cryo-preserved aortic roots (ascending aorta + aortic valve + aorto-mitral junction), called homografts are the implant of choice (Fig. 7). The number of cryopreserved human aortic roots, however, is limited and depends on organ donation. For this reason, our department initiated a pilot programme, approved by Swissmedic, to harvest, prepare and stock human aortic roots, the first of this kind in Switzerland.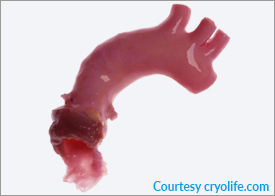 Fig. 7: Aortic homograft with the anterior leaflet of the mitral valve attached (aorto-mitral junction)
The progress in the field of trans-catheter valves (TAVI for Trans-Catheter Aortic Valve Implantation) in the last ten years is impressive. Despite various drawbacks and uncertainties and potential risks, this technique has the great appeal to be performed at the beating heart without the need of extracorporeal circulation.
Contact and information
Cardiac Surgery Service Office

Ms. Chantal Zurfluh
Tel. +41 (0)91 811 51 44
Fax +41 (0)91 811 51 48
Prof. Dr. Stefanos Demertzis
Head of Cardiac Surgery Cardiac Surgery