Rehabilitation and Preventive Cardiology
Rehabilitation and Preventive Cardiology
An essential part of the diagnostic and interventional activities of Cardiocentro, the Rehabilitation and Preventive Cardiology Service is a fundamental step in the treatment of cardiovascular diseases, ensuring that the patient achieves the best possible recovery of physical and functional conditions.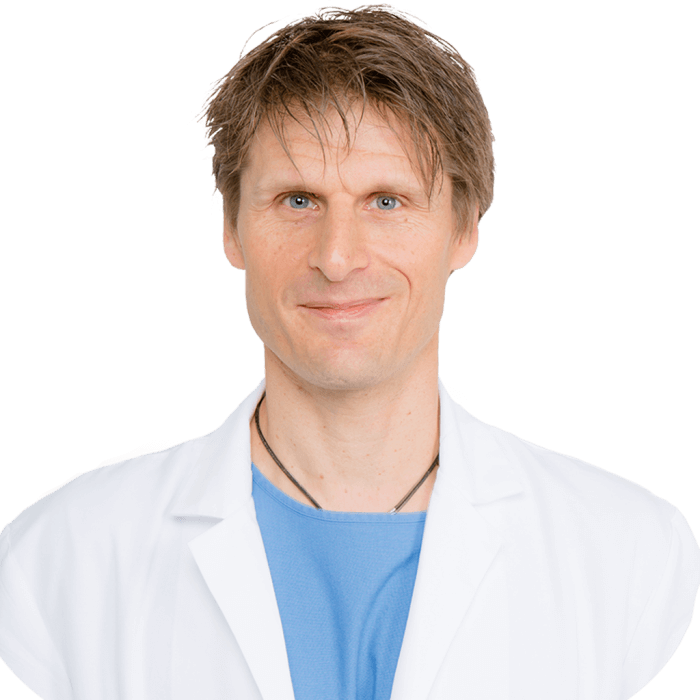 Dr.Bruno Capelli
SENIOR
The Service operates on an outpatient basis, and works with all the Swiss sickness funds. From this perspective, while maintaining its main activity, i.e. the treatment of patients in the post-acute stage (stage II), the Service also offers long-term follow-up with phase-III activities (heart groups), and so provides continuity to the principles of secondary prevention, also thanks to the accreditation with the Swiss Group of Rehabilitation Cardiology.
On referral from external physicians, differential diagnosis tests are conducted (e.g., cardiopulmonary test), along with functional evaluation tests, while defining the risk stratification of the patient, consultancy for adequate primary prevention and complex laboratory physical tests for the physiological assessment of athletes.

Under the Medical direction of Dr. Bruno Capelli (Dept. Head) the ward is accredited with the most important Swiss reference institution, the Swiss Society of Rehabilitative Cardiology (SAKR).
Rehabilitation programme
Medical examination on admittance
● Cardiologic visit
● Basal ECG
● Stress ECG
● Stratification of cardiovascular risk
Treatment with 36 sessions of movement therapy
● Cardiovascular training sessions monitored at treadmill
● Cardiovascular training sessions monitored at cycloergometer
● Articular mobilisation and stretching
● Breathing exercises
● Relaxation and autogenous training
● Outdoor walks
20 hours focused on educational meetings
● Nutrition
● Correction of risk factors
● Stress management – Cardiopathies and physical activity
● Management of medicines
● In-depth analysis of diagnostic methods
● Practical advice
● Management of emergency situations
Final medical examination
● Basal ECG
● Stress ECG
● Ergospirometry (cardiopulmonary test)
● Stratification of cardiovascular risk
● Report forwarded to patient's doctor
Ward instrumentation
● Ergospirometer for cardiopulmonary test CMS system for monitoring on work stations
● Equipment to measure resting ECG
● Equipment for stress test with cycle and ergonomic belt
● Holter 24-h ECG recorder
● 24-h arterial pressure recording device
● Equipment for indirect assessment of cardiac output (Innocor)
● Equipment for stimulating diaphragmatic respiratory gymnastics (Spiro-Tiger)
● Cardiofrequencymeters
● Therapeutic station with 4 cicloergometers with monitor
● 4 treadmills
● 4 further stations for cardiovascular therapy
The Rehabilitation gym
Contacts and information
Secretariat
Tel. +41 (0)91 811 52 48
Dr. Bruno Capelli
Senior Anaesthesia and Intensive Care
Rehabilitation and Preventive Card. – Sports medicine