Cardiovascular engineering
Cardiovascular engineering
TEAM
Prof. Dr. Stefanos Demertzis
HEAD OF CARDIAC SURGERY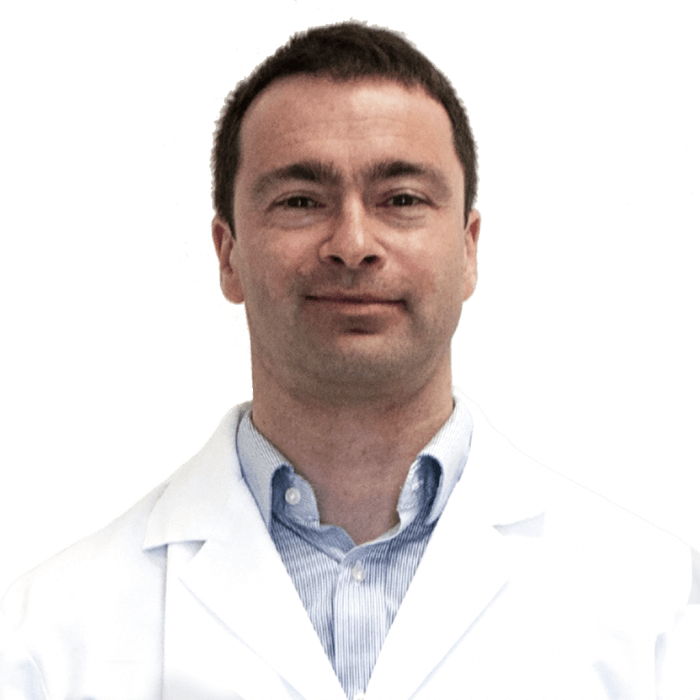 Stijn Vandenberghe
Project manager
Geni Singjeli
Junior engineer
Mira Puthettu
Engineer


Objectives
To develop applied research projects conducted in synergy between physicians and bioengineers in order to find solutions to clinical problems through analysis and applications of structural mechanics, fluid dynamics, electrical engineering and in vitro and in silico simulations and through cardiovascular modelling.
Projects
Pulsing-Pump
Development of an innovative simulator of the cardiovascular system, originally developed by the ETH Zurich, with adjustable physiological pulsatility functionality to simulate different physiological situations. Pulsatility is achieved by accelerations and decelerations of a roundabout pump using a sophisticated algorithm developed in-house.
Airvent
Development of an innovative device that ensures the removal of all air from cardiac chambers after minimally invasive cardiac surgery to avoid emboli.
Prevention of intra-procedural stroke through blood flow modulation
Preventing or reducing micro-embolization during TAVI (Transcatheter Aortic Valve Implantation) by modulating blood flow characteristics in the aortic arch for short periods.
Networks and collaborations
ETH Zurich; Politecnico di Milano; Università di Pavia; Italy, European Society of Cardiology (ESC).
Contacts and information
Head
Prof. Dr. Stefanos Demertzis
HEAD OF CARDIAC SURGERY
Prof. Dr. Stefanos Demertzis
Head of Cardiac Surgery Cardiac Surgery