Patient care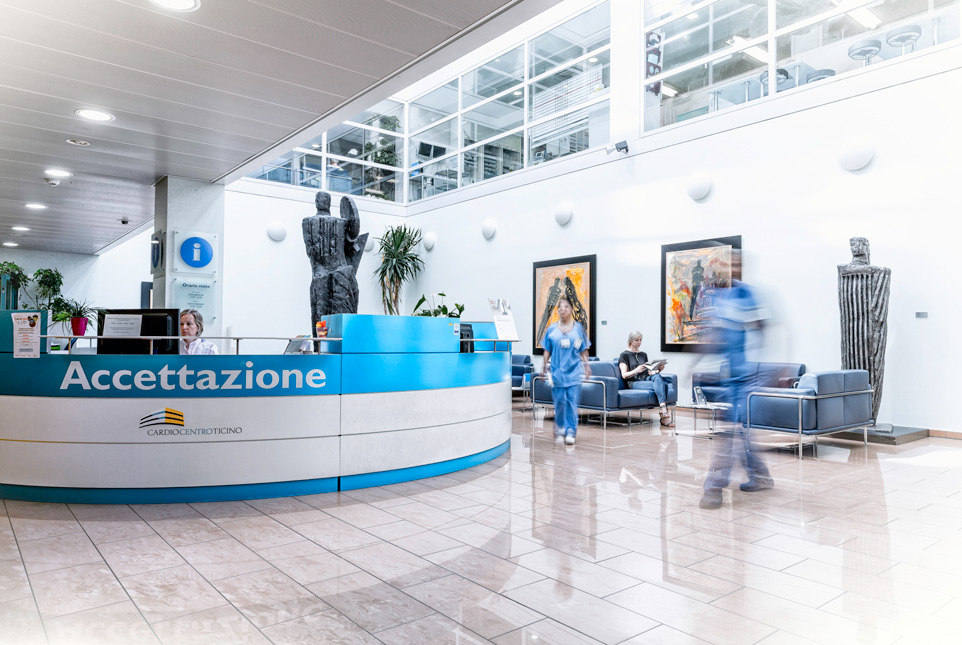 General ward
We invite you to download the new provisions in force from June 8 to visit patients and reach outpatient clinics
The rooms
All rooms are big and bright and can accommodate two patients at the most. Equipped with a bedside monitor for patient surveillance on a 24-hour basis, they guarantee maximum patient safety. Every room has modern, fully-automated beds, a bathroom with shower, a TV set and a personal telephone with a direct number, to be requested at the Reception Desk.
Use of telephone
Patient's calls – outgoing or incoming, are allowed only from 8:00 a.m....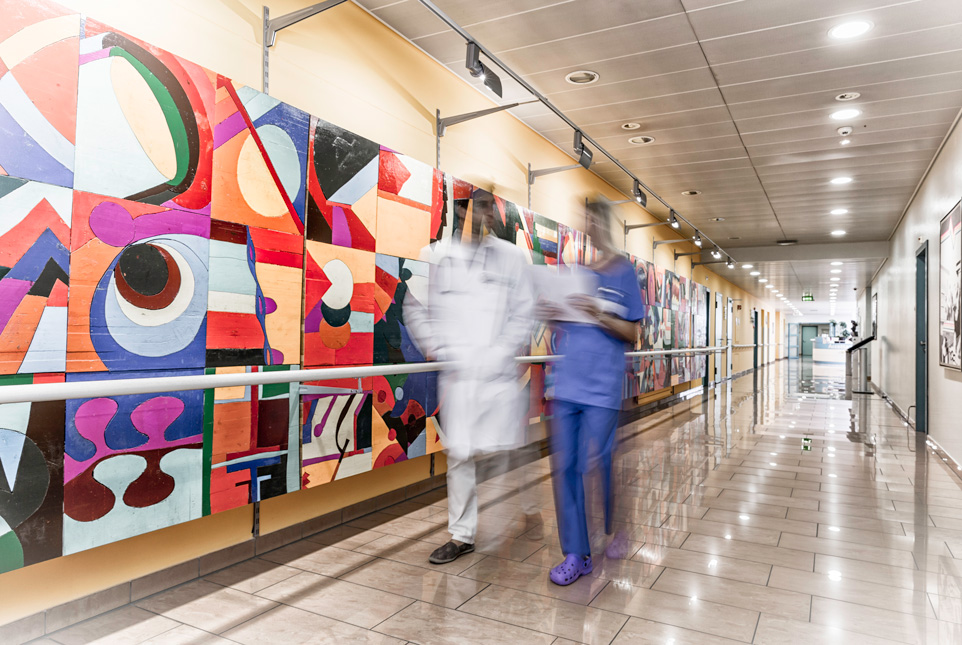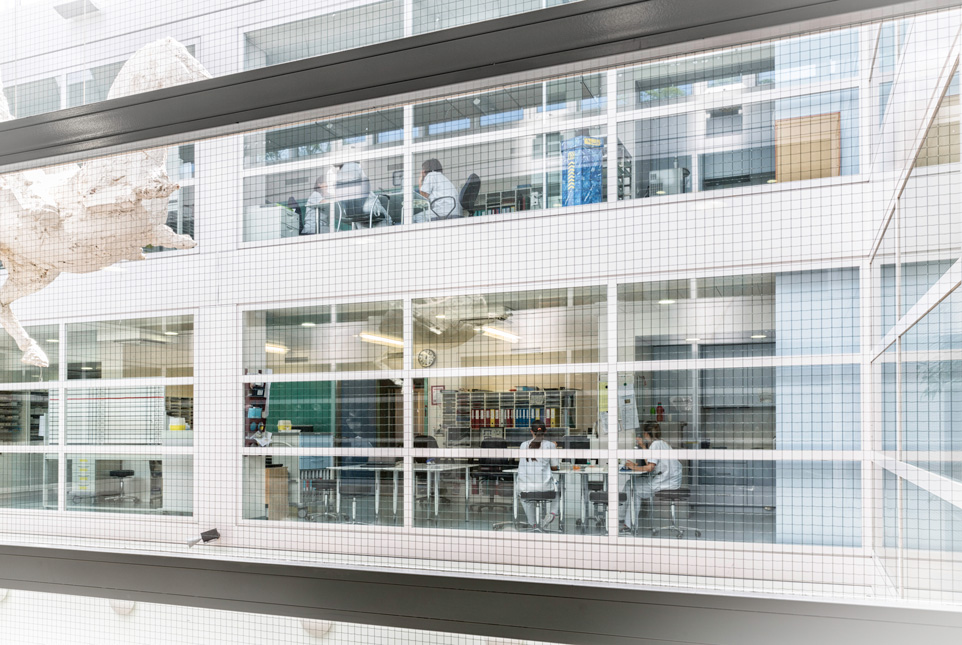 Contacts
Patient reception and general information
Monday – Friday: 07.15-20.00
Saturday – Sunday / Holydays: 09.00-18.00
Tel. +41 (0) 91 805 31 11 – Fax +41 (0) 91 805 32 13
Contact
Cardiology
Tel. +41 (0) 91 805 31 66 – Tel. +41 (0) 91 805 31 63 – Fax +41 (0) 91 805 31 67
Contact
Cardiac Surgery
Tel. +41 (0) 91 805 31 44 – Fax +41 (0) 91 805 31 48
Contact
Cardiac Anaesthesia and Intensive Care
Tel. +41 (0) 91 805 31 83 – Fax +41 (0) 91 805 31 81
Contact
Communication departmentGo to the page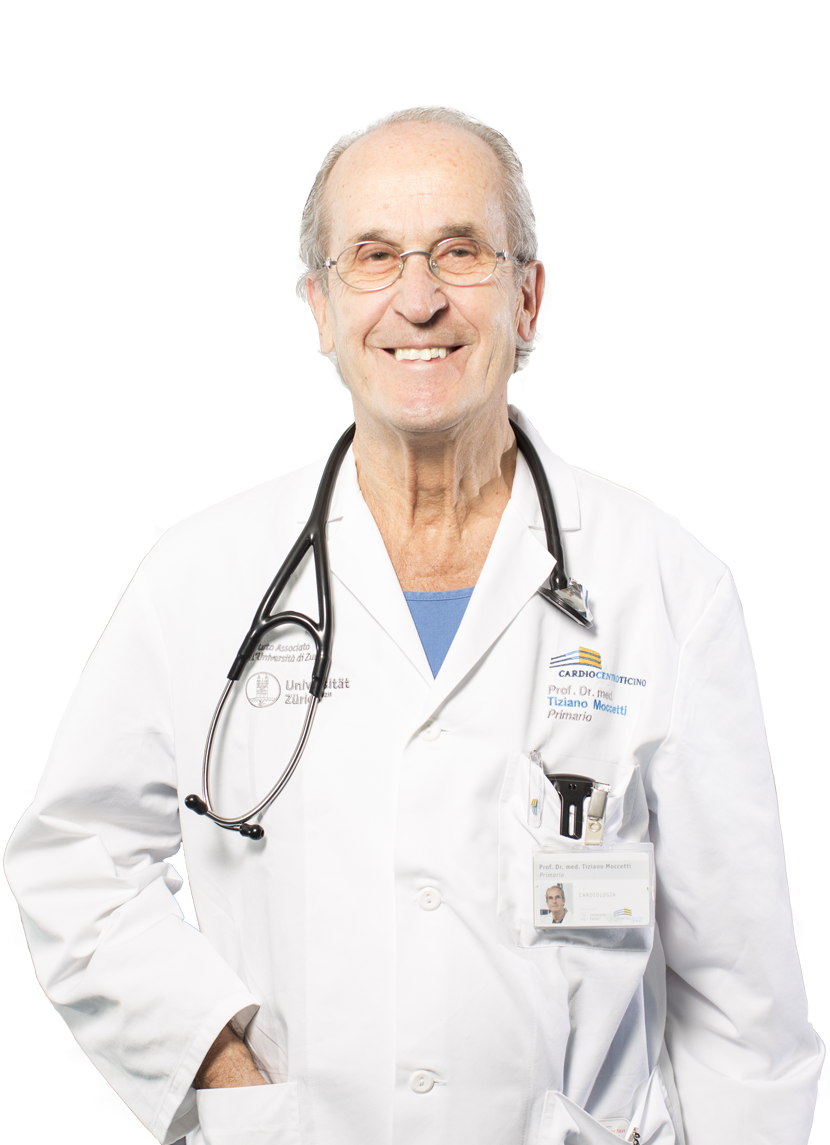 Inside Cardiocentro you find experienced professionals of the highest level and with high experience, able to guarantee the patient a cure of excellence.
Medical Team
Approfondimenti
In August 2004, the first stem cell transplant on a patient with acute myocardial infarction (AMI) was performed at Cardiocentro Ticino. The rationale for this intervention was the awareness that stem cells can virtually regenerate many types of tissues damaged by various human diseases. To develop this therapeutic approach,...
Canton Ticino has been one of the Swiss Canton experiencing the largest number of COVID-19 patients (more than 10% of all Swiss cases). Since the outbreak of COVID-19 pandemic in Canton Ticino on February 25, 2020, CCT managed infected patients presenting with cardiac disorders or having high burden of...
Since its foundation, the Cardiology Service of Cardiocentro Ticino has been proactively committed to postgraduate medical education. Acknowledged by the Swiss Institute of Medical Education (ISFM – Istituto Svizzero per la Formazione medica) / FMH as a B1-level institute, Cardiocentro Ticino offers candidates a 2-year specialist training in cardiology,...
PhD in Human Cardiovascular Sciences
Investigating the link between cardiovascular procedures, emboli, and neurologic disorders
Stroke has since long been a rare, but major complication that can occur after cardiovascular procedures such as heart valve surgery, catheterizations, or transcatheter valve implantations. Newer diagnostic approaches now corroborate the suspicion that there...
The word "hybrid" in nature indicates something that comes from the crossing of related species or different breeds of the same species. This definition allows us to understand why an operating room takes the name of "hybrid".
In hybrid room we are in a surgical room but also in a...
Cardiocentro Ticino uses nowadays cutting-edge technology in the field of cardiac electrostimulation such as new generation miniature pacemakers (a few millimeters size) and implantations of small sized but highly advanced defibrillators.
Cardiocentro Ticino also plays the role of protagonist in several futuristic projects, which consists of the creation of mathematical...
Innovation
Thanks to the fundamental ability to establish a strong synergy between different and complementary professionals – cardiologists, cardiac surgeons, cardiac anaesthetists – Cardiocentro Ticino can now offer its patients increasingly less invasive surgical procedures, as well as the most advanced cardiac catheterization procedures. Moreover,...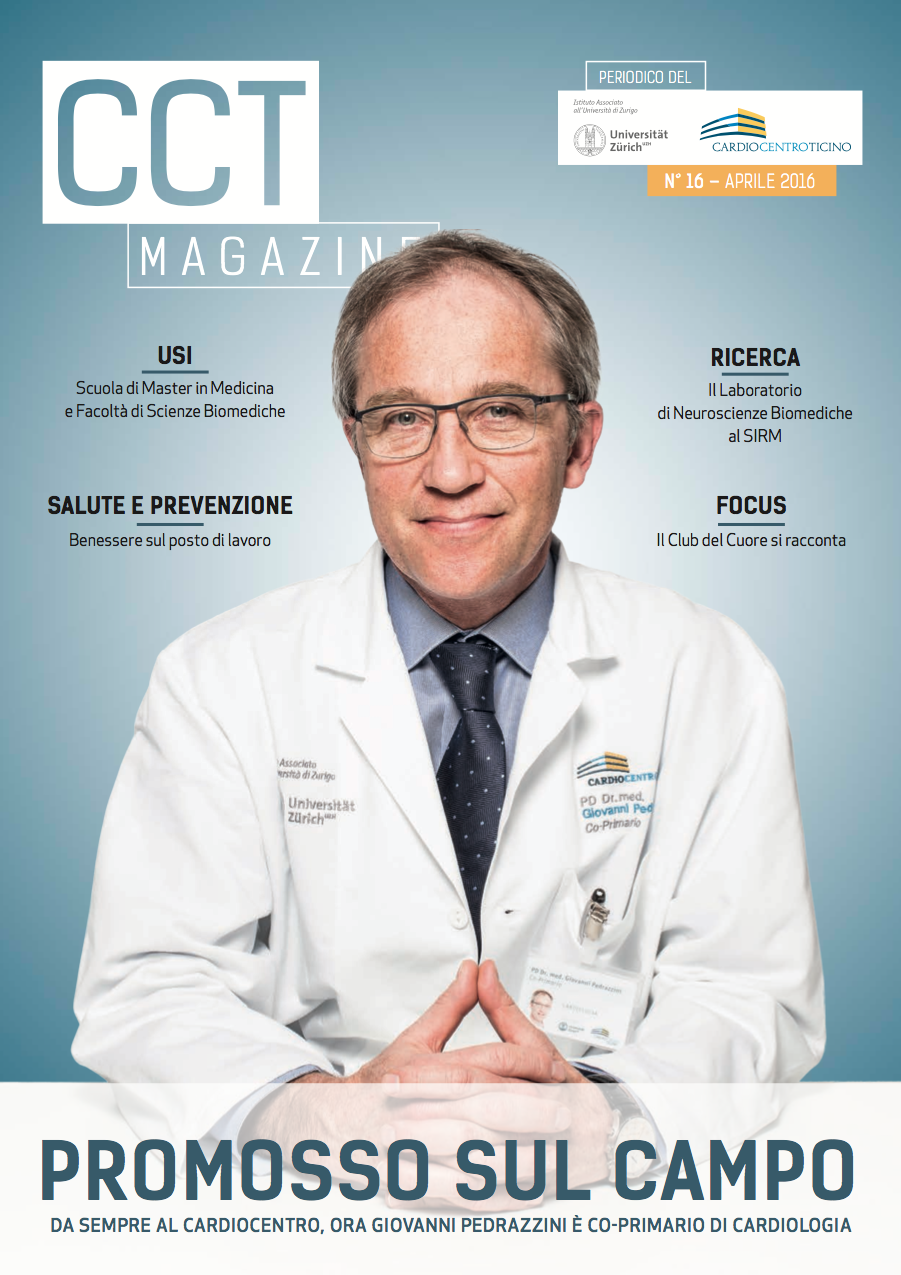 CCT Magazine april 2016
Promuovere la salute, informare i pazienti e dare voce agli oltre 300 collaboratori, medici ed infermieri che animano i corridoi del Cardiocentro Ticino. Sono questi gli obiettivi di CCT Magazine, il periodico di attualità e approfondimento sanitario pubblicato dalla clinica del cuore luganese, disponibile da oggi su App Store.
L'applicazione consente di scaricare, leggere e archiviare gratuitamente tutte le edizioni di CCT Magazine pubblicate dal 2007 ad oggi. Non perdertene più neanche un numero!