Cardiac electrophysiology and Pacing
Electrophysiology in-depth information for local physicians
The Electrophysiology service can be reached through the secretariat, whose contact is available at the bottom of the page. Physicians can submit a procedure request through the dedicated form:
The service includes, in addition to the outpatient part, the interventional part
and is involved in various lines of research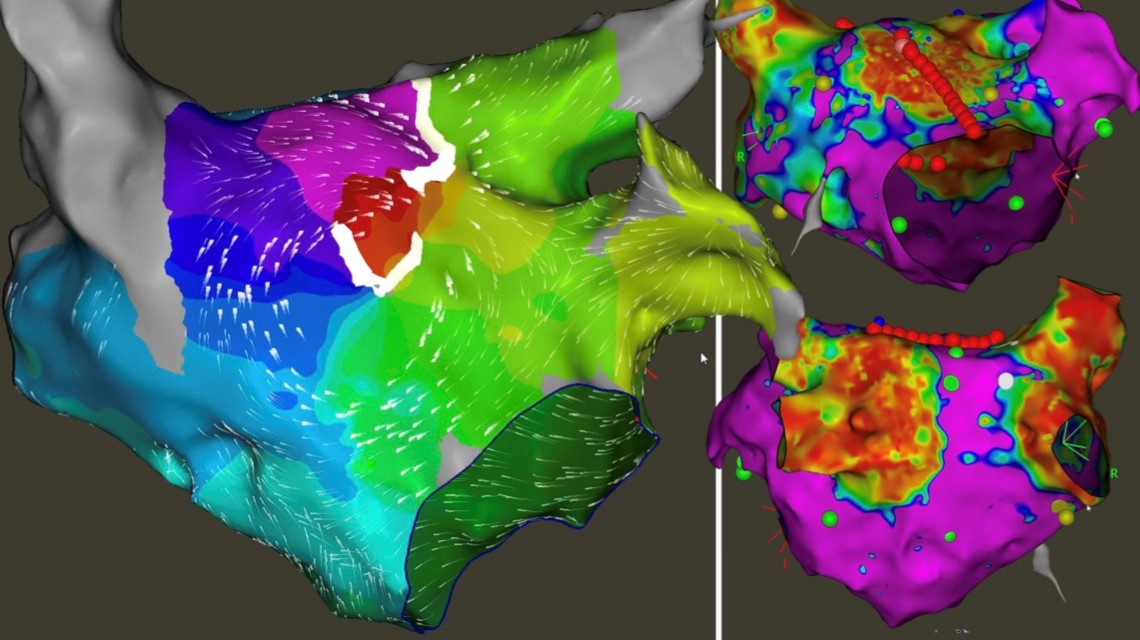 The image shows an example of atypical atrial flutter that rotates on the anterior wall, site of a large scar. The arrhythmia was interrupted with an ablation line..
Contacts and information
Secretariat
T. +41 (0) 91 811 53 96
Contact
Secretariat Prof. A. Auricchio
Mrs. Enrica Dasso
T. +41 (0) 91 811 53 63
Contact
Deputy Head of Cardiology
Prof. Dr. Angelo Auricchio
T. +41 (0) 91 811 53 63
Contact
Head of Service
Prof. Dr. Giulio Conte
Contact
Specialist doctor
Dr. Maria Luce Caputo
Contact
Senior Consultant Cardiologist
Dr. Marco Bergonti
Contact

Dr. Tardu Özkartal
Contact
Head Nurse
Mr. Vincenzo Mandile
Contact


Prof. Dr. Angelo Auricchio
Deputy Chief Cardiology