Cardiac anaesthesia
and intensive care Training
Cardiac anaesthesia
and intensive care Training
Cardiac anaesthesia and intensive care
The service is recognized by the Swiss Institute of Medical Education(ISFM – Istituto Svizzero per la Formazione medica) / FMH as a C-level centre for postgraduate medical training in anaesthesia and intensive care. Future specialists interested in completing their education in intensive care or cardiac anaesthesia can thus specialise at Istituto Cardiocentro Ticino for 2 years before completing their studies in an A-level institute. Every year, the Cardiocentro Ticino Cardiac Anaesthesia and Intensive Care service trains approximately 5 postgraduate students.
Training
Candidates receive in-ward training on a rotating basis, where time spent in the operating theatre alternates with that spent in intensive care. For those who are interested, the centre also offers an additional training curriculum in perioperative Transesophageal Echocardiography and prepares candidates for the European diploma in echocardiography.
Admission process and requirements
To be included in the programme, applicants must have accrued 1 year of specialist training in internal medicine in another acknowledged education & training centre. Candidates may apply to the Cardiac anaesthesia service secretariat and include a CV in their application. The selected candidates will be contacted for an interview.
Please complete the form below.
Information
Education service

T. +41(0)91 805 32 54 / 55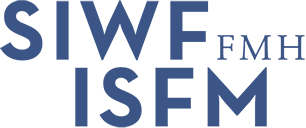 Prof. Dr. Tiziano Cassina
Head of Anaesthesia and Intensive Care Anaesthesia and Intensive Care