Cardiac anaesthesia
and intensive care Training
Cardiac anaesthesia
and intensive care Training
The service is recognized by the Swiss Institute for Medical Education (ISFM) as a postgraduate training center in anesthesia (1 year) and intensive care medicine (1 year and six months).
Postgraduate medical education
The Cardioanaesthesia and Intensive Care service of the Istituto Cardiocentro Ticino has five assistant doctors in training.
The candidate follows a rotation path within the department according to the previously discussed training objectives. The service also offers, to a few selected candidates, the opportunity for specific training in perioperative Transeophageal Echocardiography.
Admission procedures and requirements
Preferred admission criteria for a training place are 1 – 2 years of clinical practice in an ISFM-recognised Swiss hospital. Knowledge of national languages ​​(level B2/C1) will be an asset.
Applications must be sent complete with Curriculum Vitae and letter of motivation directly to the Secretariat of the Primary Department of the anesthesia and intensive care service, email elisa.spina@eoc.ch. Candidates with a profile deemed suitable will be contacted later for an interview. In the event of recruitment, the application will follow the administrative procedure and will be forwarded to the training service.
Requirements for candidates from states belonging to the European community (EU/EFTA)
In case of recruitment, MEBEKO recognition is also required.
Medical candidates
The Istituto Cardiocentro Ticino offers positions as medical candidates throughout the year. The University Medical Training Coordination Service deals with applications and resource management before and during your stay at the Centre.
Applications must be sent complete with Curriculum Vitae to the training service servizioformazione.icct@eoc.ch
Information
Medical and university training coordination service
Maria Grazia Mele
T. +41(0)91 811 52 54 / 55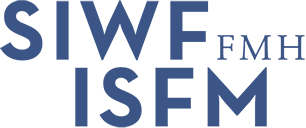 Prof. Dr. Tiziano Cassina
Head of Anaesthesia and Intensive Care Anaesthesia and Intensive Care