Cardiology
The Cardiology Service is led by Prof. Dr. Giovanni Pedrazzini with the collaboration of Prof. Dr. Angelo Auricchio and Prof. Dr. Marco Valgimigli, Prof. Giulio Conte, PD Dr. Marcello Di Valentino, Dr. Laura Anna Leo, Dr. Andrea Menafoglio, Dr. Giorgio Moschovitis, Dr. Elena Pasotti, PD Dr. François Regoli, Dr. Francesca Scopigni and PD Dr. Daniel Sürder.


The Cardiology ward – boasting cutting-edge technology, with state-of-the-art equipment for the diagnosis and treatment of cardiovascular diseases – is the reference ward for the services of clinical cardiology (with the Cardiovascular Research Service), of interventional cardiology (supported by the state-of-the-art "Horten" laboratories of cardiac catheterisation and electrophysiology, where over two thousand invasive procedures are performed every year) and of cardiovascular rehabilitation.
Clinical work and research efforts are intended to provide an increasingly accurate diagnosis of cardiovascular diseases before they become acute, adopt the most advanced treatment systems – contributing in many cases to their fine-tuning – and disseminate the culture of prevention throughout the territory.
The focus of all the major investments in the area of cell therapies and stem cells is on state-of-the-art treatment systems – a commitment that led to setting up a specific Cell Therapy Unit and creating a GMP-certified clean room, where cell therapy products for clinical research protocols are used. The first of these protocols focuses on the treatment of patients with myocardial infarction and is developed as part of the Swiss AMI project, a multicentric randomised study involving 150 patients from all over Switzerland. So far, 106 patients have been treated in the clean room.
Istituto Cardiocentro Ticino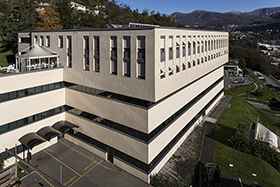 TEAM








Ospedale Regionale di Bellinzona e Valli – Bellinzona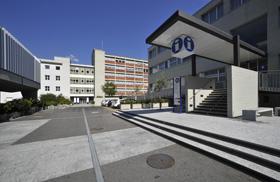 TEAM


Ospedale Regionale di Mendrisio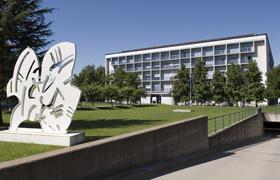 TEAM



Ospedale Regionale di Locarno



Ospedale Regionale di Lugano 
| | |
| --- | --- |
| Ospedale Civico | Ospedale Italiano |
| | |


Contact and information
Prof. Dr. Giovanni Pedrazzini
CHIEF CARDIOLOGY
Training and Teaching
Cardiology Service Office Prof. Dr. Giavanni Pedrazzini
Ms. Barbara Pedrazzi
Tel. +41 (0)91 811 51 70
Fax +41 (0)91 811 51 73
Contact