Cardiac Surgery Training
The Cardiocentro Ticino Cardiac Surgery service is recognized by the Swiss Institute of Medical Education(ISFM – Istituto Svizzero per la Formazione medica) / FMH as a B-level specialisation centre. It offers future surgeons and cardiac surgeons 1 year of training in Cardiac and Vascular thoracic surgery, after which they can continue their education in an A-level university. The Cardiocentro Ticino Cardiac Surgery service also offers Junior surgeons who already hold a doctorate and have completed their specialist training the possibility to gain more extensive knowledge and hone their technical skills for 2 years. In this case, the syllabus is designed to meet the needs of the specific candidate.
In general, the training offered by the Cardiac Surgery service involves in-ward rotation, operating theatre and ICU activities, and also some theoretical training – for instance, the weekly cardiac surgery interview, participating in the morbidity and mortality conference and preparing the scientific research papers to be presented during the congresses in which physicians must regularly participate. The training programme thus focuses on the candidate's development from a clinical, technical, theoretical and scientific standpoint. Every year, the Cardiocentro Ticino Cardiac Surgery service trains up to 2 assistants for 1 year and also offers 3 Junior surgeon positions.
Admission process and requirements
All those interested in the Cardiac Surgery training programme offered by Cardiocentro Ticino may apply to the Cardiac Surgery secretariat, including a CV in their application. Postgraduate students intending to apply must have accrued, as an entry requirement, at least 1 year of experience in internal medicine.
The selected candidates will be contacted for an interview.
Please send your CV and motivation letter at chantal.zurfluh@eoc.ch
Information
Cardiac Surgery Service Office

Ms. Chantal Zurfluh
Tel. +41 (0)91 811 51 44
Fax +41 (0)91 811 51 48

Contact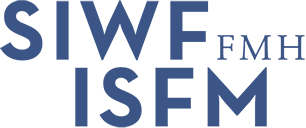 Prof. Dr. Stefanos Demertzis
Head of Cardiac Surgery Cardiac Surgery