Cardiology Training
Since its foundation, the Cardiology Service of Istituto Cardiocentro Ticino has been proactively committed to postgraduate medical education. Acknowledged by the Swiss Institute of Medical Education (ISFM – Istituto Svizzero per la Formazione medica) / FMH as a B1-level institute, Istituto Cardiocentro Ticino offers candidates a 2-year specialist training in cardiology, through a structured educational course acknowledged by the FMH's competent medical organisations, where clinical practice goes hand in hand with fundamental theoretical concepts.
The Cardiology Service trains from 4 to 6 cardiology assistants every year.
Postgraduate specialist education in cardiology
During their course of studies, candidates – hired as assistants – accompany the physicians who head the cardiology service in their daily clinical activities, thus amassing considerable experience in the areas of cardiac imaging, cath lab, rehabilitation, clinics and electrophysiology. Such practical training goes hand in hand with three weekly sessions providing theoretical insights, compulsory for all physicians. At the end of the training course, lasting 2 years overall, postgraduate students can complete their education in an A-level university centre acknowledged by the FMH.
Admission process and requirements
All those interested in the Cardiology training programme offered by Istituto Cardiocentro Ticino must apply to the Cardiology secretariat and include a CV in their application. The selected candidates will be contacted for an interview at the Cardiocentro premises.
Please send email with your curriculum vitae at servizioformazione.icct@eoc.ch
Information
Cardiocentro Ticino
Via Tesserete 48
CH – 6900 Lugano
T. +41(0)91 811 52 54 / 55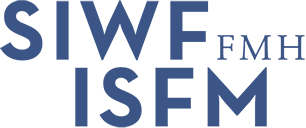 Prof. Dr. Giovanni Pedrazzini
Chief Cardiology