Cellular & Molecular Cardiology
Cellular & Molecular Cardiology
TEAM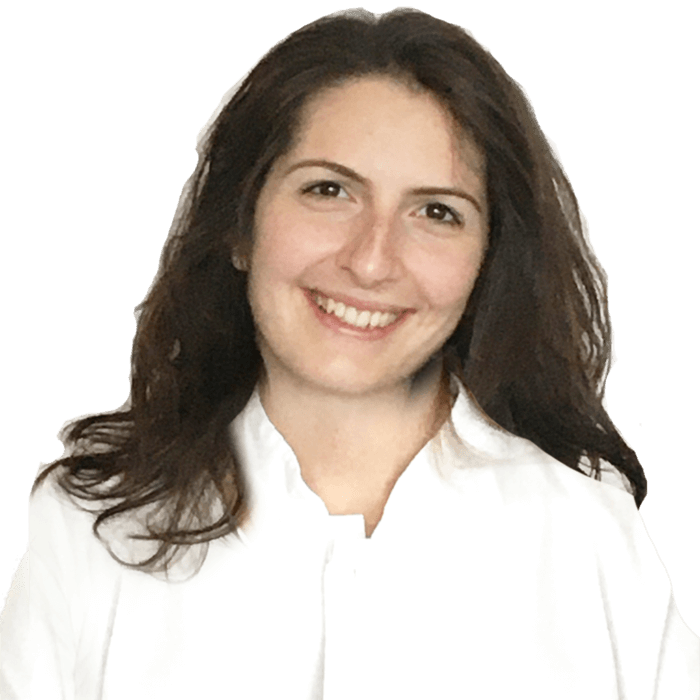 Giorgia Senesi
PHD STUDENT FACULTY OF BIOMEDICAL SCIENCES USI

Objective
Carry out basic and clinical research projects to develop new clinical diagnostic and therapeutic applications in the cardiovascular field.
Project
Cardiac protection and regeneration  Study and Development of extracellular vesicles (EV) for the treatment of cardiovascular pathologies
In a first study in 2014 (Barile et al. 2014) we demonstrated the therapeutic potential of extracellular vesicles, in particular Exosome (Exo), produced by cardiac mesenchymal cells (CPC), in an in vivo model of myocardial infarction. Later we investigated the mechanism of action of such exosome identifying two protein involved in cardioprotection and cardiac regeneration. In particular we found that PAPPALYSIN-1, a protein enriched in CPC-produced Exo, was a major player in cardioprotection (Barile et al. 2018); while a not-canonical isoform of PERIOSTIN, a matricellular protein on Exo surfaces, was important in driving cardiomyocyte regeneration (Balbi et al. 2021).
CPC-produced Exo was also studied in an in vivo model of chemotherapy-induced cardiotoxicity. Injection of Exo CPC resulted in a better outcome in the hearts of animals co-treated with chemotherapy (Milano et al. 2020).
iPS cells -> a platform for human cardiomyocyte studies
In the last years we developed and optimized a human cardiomyocyte model form induced pluripotent stem cells (iPS) generated from cardiac mesenchymal cells (CPC) (Altomare et al. 2016 & Pianezzi et al. 2019). At Cardiocentro Ticino we also have an electrophysiological lab that is essential to understand the physiological mechanism of specific cardiac pathologies, even at individual level. At the moment we also have a model of human atrial cardiomyocytes.
Collaborations
Current Fundings
Partnership

At the CCT the ESC award for the best research work published in 2018

Dr. Carolina Balbi appointed new member of the "Scientists of Tomorrow" of the European Society of Cardiology (ESC).
Here all the details
Information and contacts
Laboratory manager
Prof. Dr. med. Giuseppe Vassalli
Prof. Dr. Stefanos Demertzis
Head of Cardiac Surgery Cardiac Surgery