Sports Medicine
Sports medicine is preventive in nature, always fundamental, but above all at a young age, in protecting amateur and competitive sporting practice. In sports medicine, it is possible to identify pathologies that may determine complications, even serious ones, if they are not diagnosed in advance.
TEAM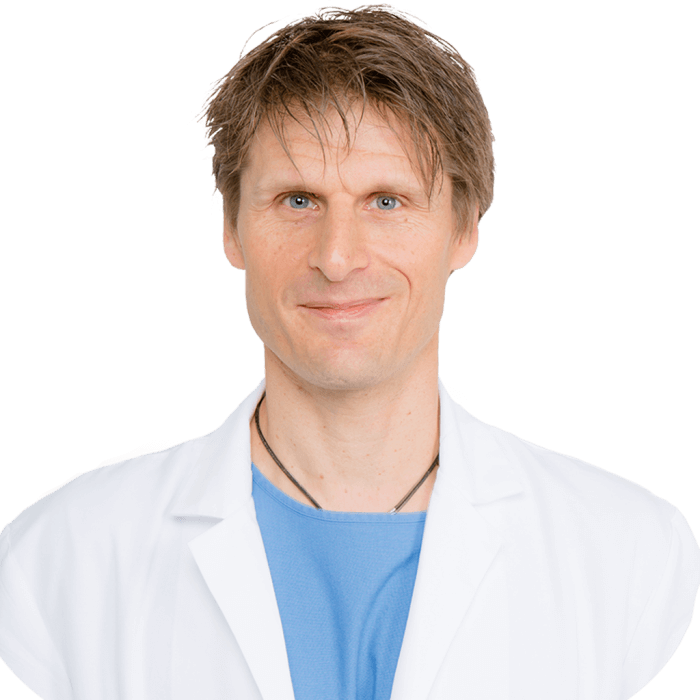 Dr. Bruno Capelli
Senior


The sports medicine service at Istituto Cardiocentro Ticino is offered to everyone who practices sport: from professional athletes to amateur athletes who compete, from young people who intend to begin a sport to those who play recreational sport.
The services offered follow the Swiss Olympic criteria.



Services offered:
Sports-medical assessment and performance diagnosis
This is offered to elite and amateur sportspeople, both senior and junior
Internal-sports-medical examination (cardiovascular, risk factors)
Resting ECG
Exercise ECG
Laboratory (basic or complete haematochemical examinations)
Spirometry (pulmonary function)
Lactate test (aerobic capacity)
Conconi test (with ECG)
Spiroergometry with ECG (determination of VO2 max and anaerobic threshold)
Analysis of the test results and final discussion
Electrophysiological counsult
Screening of juniors, suitability assessment
Offered to young people who are beginning competitive and non-competitive sporting activities
Internal-sports-medical examination
Resting ECG
Discussion
Sports-medical prevention, suitability assessment
Offered to adults and seniors who are beginning competitive and non-competitive sporting activities
Internal-sports-medical examination
Resting ECG
Exercise ECG
Body composition analysis (plicometry, BMI)
Strength test (modified Bosco platform)
Specific advice for those who are sedentary, overweight, hypertensive, diabetic and cardiopathic
Nutritional advice
Offered to adults and seniors who practice competitive and non-competitive sporting activities
Internal-medical examination (body composition analysis)
Advice from a nutritionist
Sports coaching
Offered to adults and seniors
Internal-medical examination
Effectiveness assessment and training planning
Partner
Contacts and information
CCT Sports Medicine Team
Dr. Bruno Capelli
SSMS Sports physician
Diego Crivelli
Sports Physiotherapist
Fabrizio Vaghi
Nutritionist
Sports medicine – Secretariat
Tel. +41 (0)91 811 51 88
Dr. Bruno Capelli
Senior Anaesthesia and Intensive Care
Rehabilitation and Preventive Card. – Sports medicine