Cardiac Electrophysiology
Cardiac Electrophysiology
Clinical Arrhythmology, or Cardiac Electrophysiology, is a branch of cardiology that deals with the prevention, diagnosis and treatment of heart rhythm disorders.
There are many different reasons for heart rhythm disorders, showing different symptoms like palpitation (skipped beat), tachycardia (rapid heartbeat), bradycardia (slow heartbeat), dizziness or vertigo (spinning), loss of consciousness (syncope) or even sudden death.
TEAM
Prof. Dr. Angelo Auricchio
DEPUTY CHIEF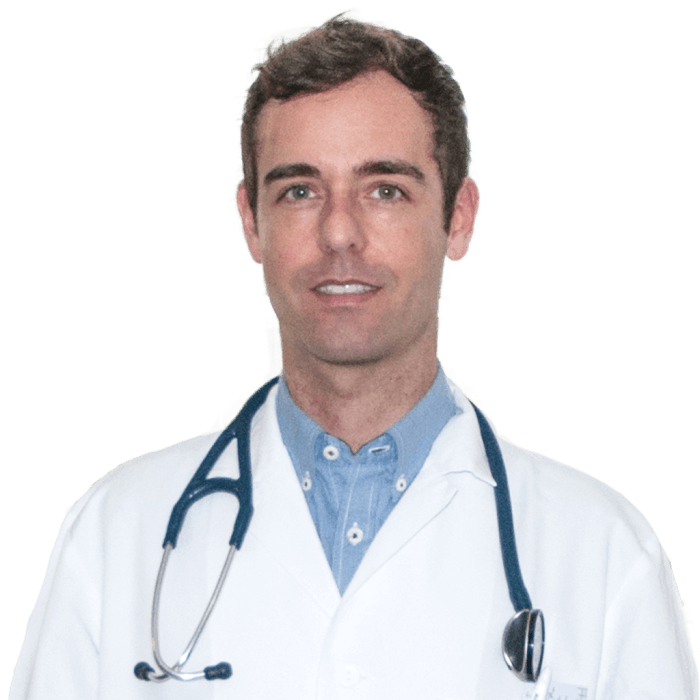 Prof. Dr. Giulio Conte
SENIOR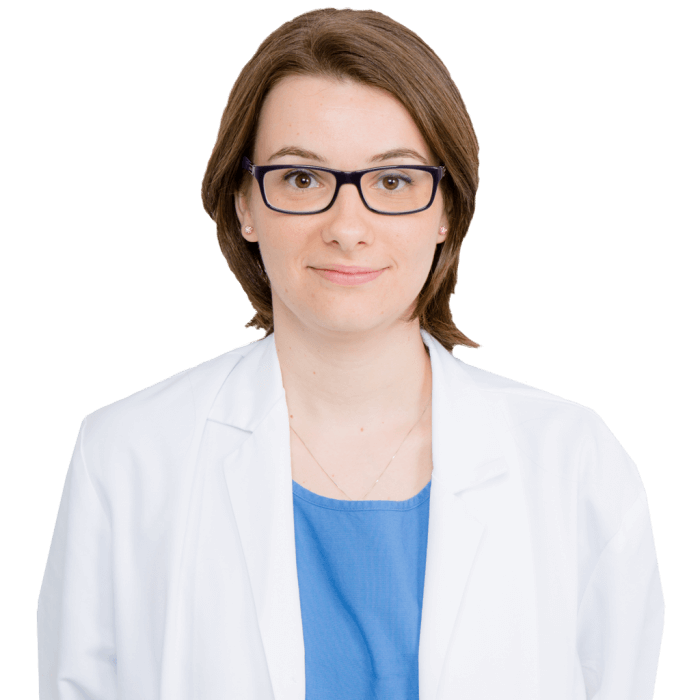 Dr. Maria Luce Caputo
SPECIALIST DOCTOR
Dr. Tardu Özkartal
Registered cardiologist

Dr. med. Andrea Demarchi
cardiologist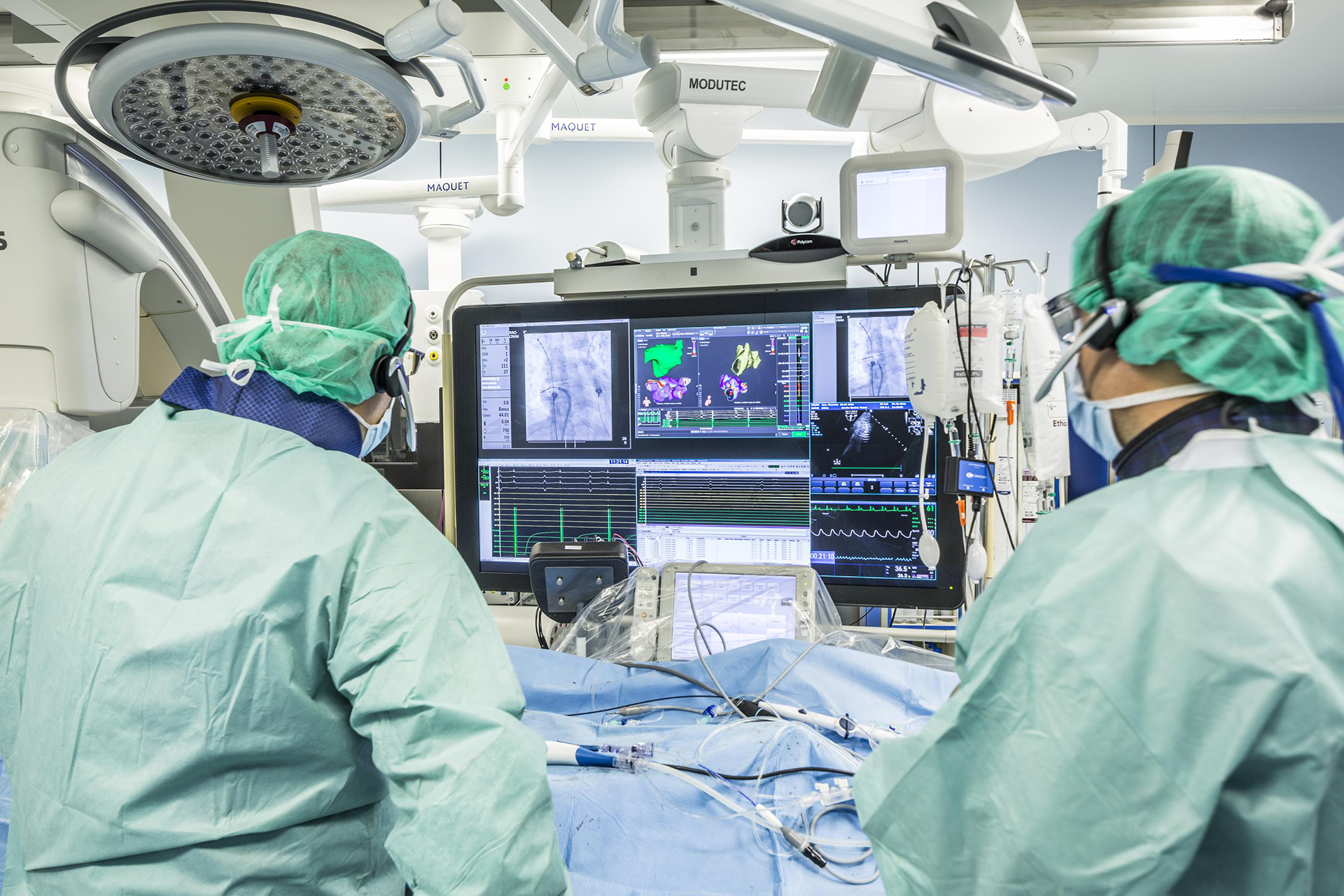 The genesis of arrhythmias can be hereditary (genetic anomalies) or connected to other cardiovascular diseases, such as hypertension, cardiac valves abnormalities, coronary heart diseases or alternations in the heart muscle contraction.

Several different types of non-invasive tests can be used to determine the origin of heart rhythm disorders (electrocardiogram test, exercise tolerance test, tilt table test, etc.) as well as several invasive instruments like the electrophysiological study or implantation of monitoring invasive devices.

Fortunately, most cardiac rhythm disorders are nowadays treatable in a definite way by using implantable cardiac stimulators (pacemakers or defibrillators) or using catheter ablation techniques.

Transcatheter ablation consists of an everlasting elimination of cells (burned or frozen) in the atrial or ventricular area that caused the arrhythmia.
Transcatheter ablation can be performed under local anesthesia or total anesthesia, according to the type of the heart rhythm disorder.

Success rates of the transcatheter ablation depend on the type of arrhythmia the patient is suffering from, which is almost 100% for atrioventricular nodal reentrant tachycardia, 60/80% for the atrial fibrillation or treating atrial or ventricular extrasystoles.

In some cases a single type of treatment is not sufficient (e.g. pacemaker or automatic implantable defibrillator), requiring a mixed or hybrid approach of transcatheter ablation techniques. Such combined approaches are necessary, for example, in patients affected by persistent ventricular tachycardia or with severe heart rhythm disorders, and if not treated in timely and appropriately, they can lead to short time death.

Our team of the electrophysiology and electrical stimulation unit has a long experience in the field of cardiac electrophysiology. Started in the 70s at Ospedale Civico in Lugano and then, since 1999, at Cardiocentro Ticino as cardiac electrophysiology and electrical stimulation unit.

The electrophysiology and electrical stimulation unit performs the most modern diagnostic and therapeutic procedures, ranging from non-invasive diagnosis to the electrophysiology study, to the radiofrequency ablation or cryoablation of all cardiac arrhythmias (atrial fibrillation, atrial flutter, ventricular tachycardia, atria-ventricular reentrant tachycardia, etc.), to the implantation of pace-makers (mono or bicameral), including the most modern ones (leadless pacemakers), and finally to the implantation of permanent automatic defibrillators and the cardiac resynchronization therapy (CRT), which involves the implantation of a tricameral pacemaker.

Moreover, the unit has one of the most important long term experience among the whole Switzerland in the field of percutaneous transcatheter extractor.
Finally, the unit offers specialized consultancy for genetically related diseases such as Brugada syndrome, the long QT, the early repolarization syndrome, etc.

The electrophysiology and electrical stimulation unit inspires important clinical studies and registries on a local and international level.

In addition, with the collaboration of the Centre of Computation Medicine in Cardiology, active at the Università della Svizzera Italiana, Lugano, the unit develops innovative computer models for the personalised simulation and treatment of arrhythmia and cardiac conduction disorders.
Equipment
• With two state-of-the-art angiographs, polygraphs and highly efficient cardiac mapping systems, one of which is located in the hybrid room, the new clinical electrophysiology laboratories represent one of the most important and advanced electrophysiology facilities in Switzerland.
Facilities of the Clinical Electrophysiology Laboratory
• 2 latest-generation electrophysiology rooms, one of which is a hybrid room
• 2 latest-generation three-dimensional mapping systems (Carto and Rhythmia)
• 1 cryoablation system and 1 radiofrequency ablation system

Services
Examinations and procedures
• Non-invasive diagnosis: electrocardiogram, 7-day Holter monitor test, Ajmaline test, tilt test
• Electrophysiology study
• Catheter ablation procedures using radiofrequency with 3D mapping
• Cryoablation procedures
• Permanent monitoring implantation systems
• Implantation of pacemakers, defibrillators and cardiac resynchronization devices
• Implantation of leadless pacemakers and subcutaneous "S-ICD" defibrillators
• Extraction of abnormal functioning or infected electrodes

Development of personalized electrical therapies

Cardiocentro Ticino nowadays is undoubtedly at the forefront in the field of cardiac electrostimulation, as it has ultra-miniaturised pacemakers (just a few millimetres in size) and implantable defibrillators that are very small in size but highly advanced in technology.

Finally Cardiocentro Ticino is playing a leading role in a series of futuristic projects involving the creation of mathematical models of the human heart's electrical activation, which make it possible to simulate the electrical and mechanical alterations that occur in patients with various arrhythmias, as well as in those patients suffering from heart failure treated with pacemakers or cardiac stimulators.

This advanced modeling will enable personalized electrical therapy to each individual patient in the near future.

Contacts and information
Secretariat
Mrs. Anais Milesi
Mrs. Sonia Fiorica
T. +41 (0) 91 811 53 96
Contact
Secretariat Prof. A. Auricchio
Mrs. Enrica Dasso
T. +41 (0) 91 811 53 63
Contact
Deputy Chief of Cardiology
Prof. Dr. Angelo Auricchio
T. +41 (0) 91 811 53 63
Contact

Senior
Prof. Dr. Giulio Conte
Contact
Registered cardiologist
Dr. Tardu Özkartal
Contact
Specialist doctor
Dr. Maria Luce Caputo
Contact
Cardiologists 
Dr. med. Andrea Demarchi
Contact
Head Nurse
Mr. Vincenzo Mandile
Contact
Prof. Dr. Angelo Auricchio
Deputy Chief Cardiology