Cardiac Electrophysiology
Cardiac Electrophysiology
The clinical electrophysiology unit, directed by Prof. A. Auricchio, performs more than 600 electrophysiological procedures per year, including cardiac electrophysiological studies, catheter-based ablations for any form of supraventricular and ventricular arrhythmias, implantation of any type of cardiac implantable electronic device, lead and cardiac device extraction.
TEAM
Prof. Dr. Angelo Auricchio
DEPUTY CHIEF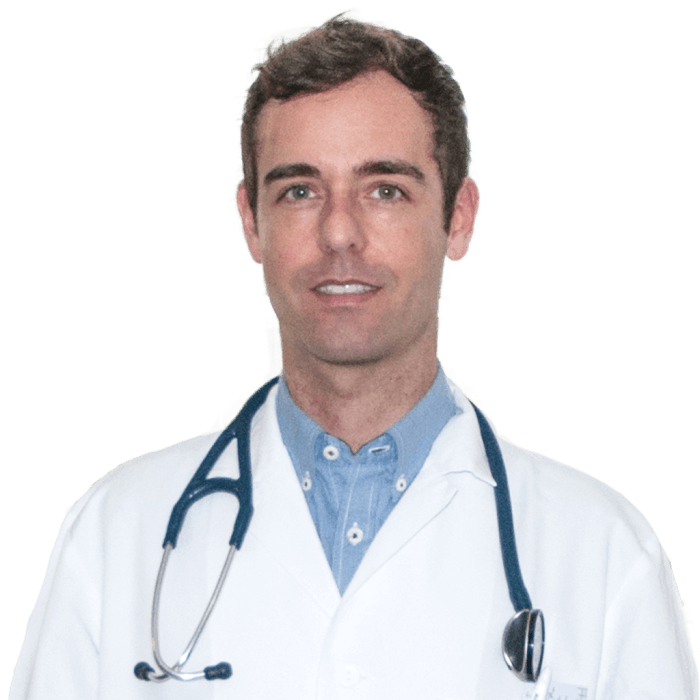 PD Dr. Giulio Conte
Cardiologist

Dr. Tardu Özkartal
Cardiologist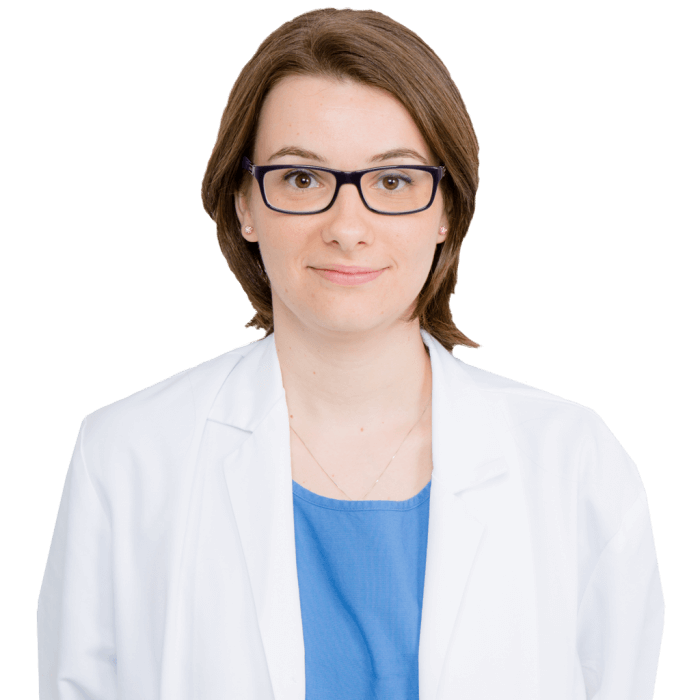 Dr. Maria Luce Caputo
hospital doctor

Dr. med. Andrea Demarchi
MEDICO OSPEDALIERO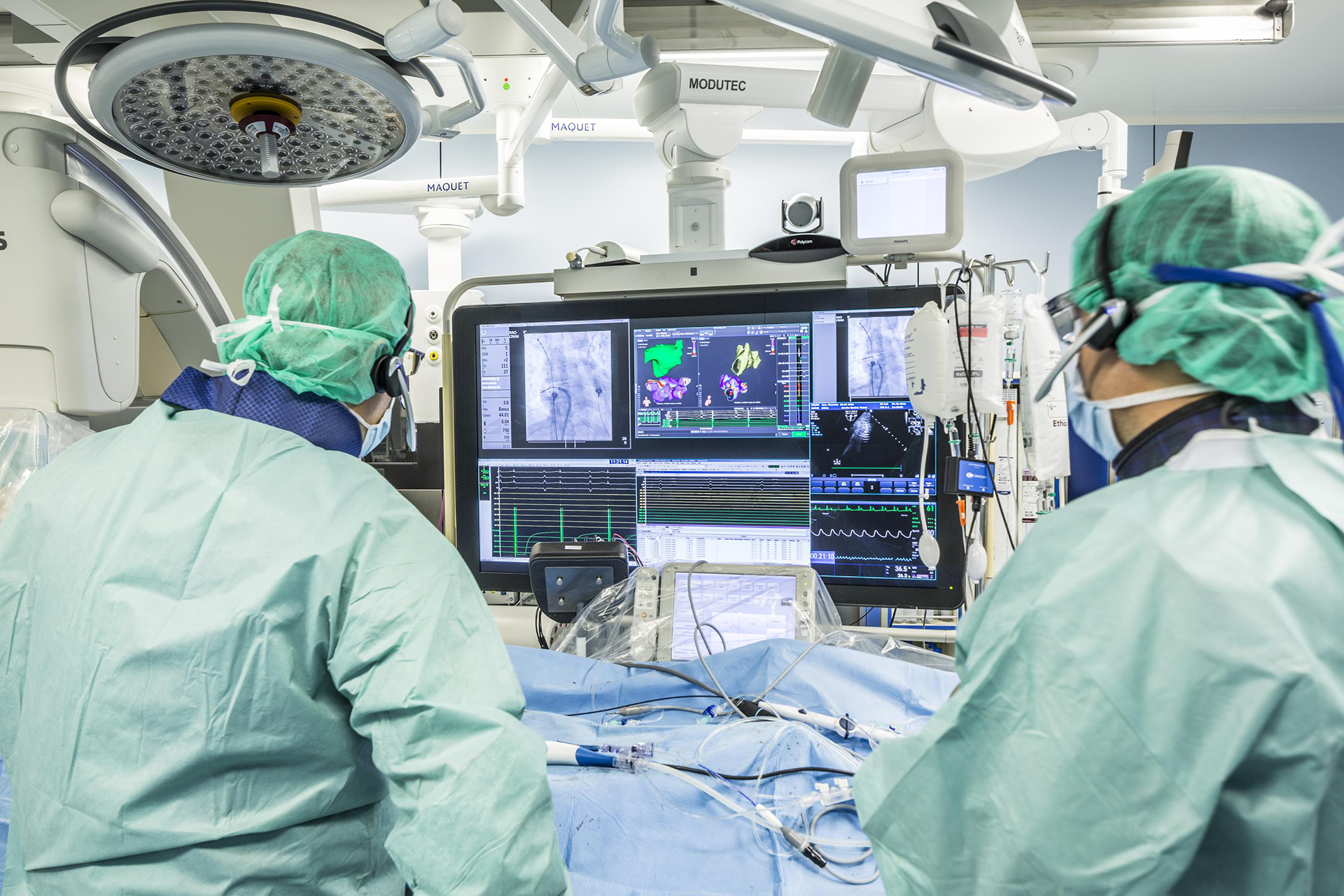 The Electrophysiology and Pacing Service team can claim extensive experience in the area of cardiac electrostimulation, which began in the 70s at Ospedale Civico in Lugano and then continued at Cardiocentro Ticino from 1999 onwards.
The units has 2 fully equipped electrophysiological laboratories one being a hybrid laboratory with various 3-D electroanatomical mapping systems. Moreover, the clinical electrophysiology unit performs more than 2'000 out-patient visits referred for various forms of cardiac electrical disorders.
CCT manages an epidemiological observatory of inherited primary heart rhythm disorders and related outpatient clinic, and coordinates together a non-profit local foundation (Fondazione Ticino Cuore) a first-responder network for out-of-hospital cardiac arrest and the largest (and oldest) Swiss registry of out-of-hospital cardiac arrest registry.
In addition, with the collaboration of the Centre of Computation Medicine in Cardiology, active at the Università della Svizzera Italiana, the unit develops innovative computer models for the simulation of cardiac conduction disorders and cardiac conductions with the aim to support the treatment of these patients.
The clinical, pre-clinical and translational research activity is performed partly at CCT, and in part at third-party institutions. CCT is a promoter and partner in several European projects. The yearly research output approximates 25 peer-reviewed manuscripts in high-ranked journals including the European Heart Journal and the Journal of the American College of Cardiology.
Instrumentation
Equipped with two highly modern angiographs, polygraphs and highly efficient cardiac mapping systems, of which one in the hybrid lab, the new clinical electrophysiology labs represent one of the most advanced electrophysiology laboratories in Switzerland.
Structure of the Cardiac Electrophysiology Laboratory
2 electrophysiology labs of last generation, of which one is a hybrid lab
2 last generation 3D mapping systems (Carto and Rhythmia)
1 cryoablation system and 2 radiofrequency ablation systems
Services
Examinations and procedures
Non-invasive diagnosis: electrocardiogram, 7-day Holter monitor test, Ajmaline test, tilt test
Electrophysiology study
Catheter ablation procedures using radiofrequency with 3D mapping
Cryoablation procedures
Permanent monitoring implantation systems
Implantation of pacemakers, defibrillators and cardiac resynchronization devices
Implantation of leadless pacemakers and subcutaneous "S-ICD" defibrillators
Extraction of non-working or infected electrodes
Contacts and information
Secretariat
Mrs. Anais Milesi
Mrs. Sonia Fiorica
T. +41 (0) 91 805 33 96
Contact
Secretariat Prof. A. Auricchio
Mrs. Enrica Dasso
T. +41 (0) 91 805 38 79
Contact
Deputy Chief of Cardiology
Prof. Dr. Angelo Auricchio
T. +41 (0) 91 805 38 79
Contact

Cardiologist
PD Dr. Giulio Conte
Contact
Hospital Cardiologists 
Dr. Maria Luce Caputo
Contact
Dr. med. Andrea Demarchi
Contact
Head Nurse
Mr. Vincenzo Mandile
Contact
Prof. Dr. Angelo Auricchio
Deputy Chief Cardiology